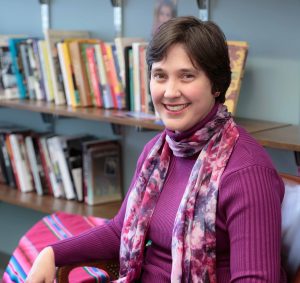 Dr. Clare A. Sammells is a cultural anthropologist who has conducted extensive ethnographic fieldwork in highland Bolivia and among Bolivian migrants in Spain. Her research interests focus on food, tourism, economic anthropology, and conceptions of time.
Her ongoing research projects cover several areas, including indigenous peoples of the Andes, solstice celebrations in Tiwanaku, archaeological tourism, the globalization of Bolivian cuisine, geocaching as an alternative form of tourism, and the experiences of travelers to Antarctica.
Dr. Sammells teaches college courses on the Andes and Latin America, cultural anthropology, economic anthropology, the anthropology of food, the anthropology of tourism, and zombies.  She is active in Bucknell University's Latin American Studies Program, the Center for Social Science Research, the Food Systems minor, and the Peace Studies minor.
You can see her CV here.